Is it possible to produce a long term financial plan, break it into departmental components, and execute it operationally in the here and now? Companies have been trying to do this for years with limited success. Time-consuming spreadsheets from multiple vendors manually distributed across departments; finance, sales, operations planning, purchasing, shop floor, rolled up to the highest levels, and then manually broken down into individual components that make up the supply chain are fraught with complexity.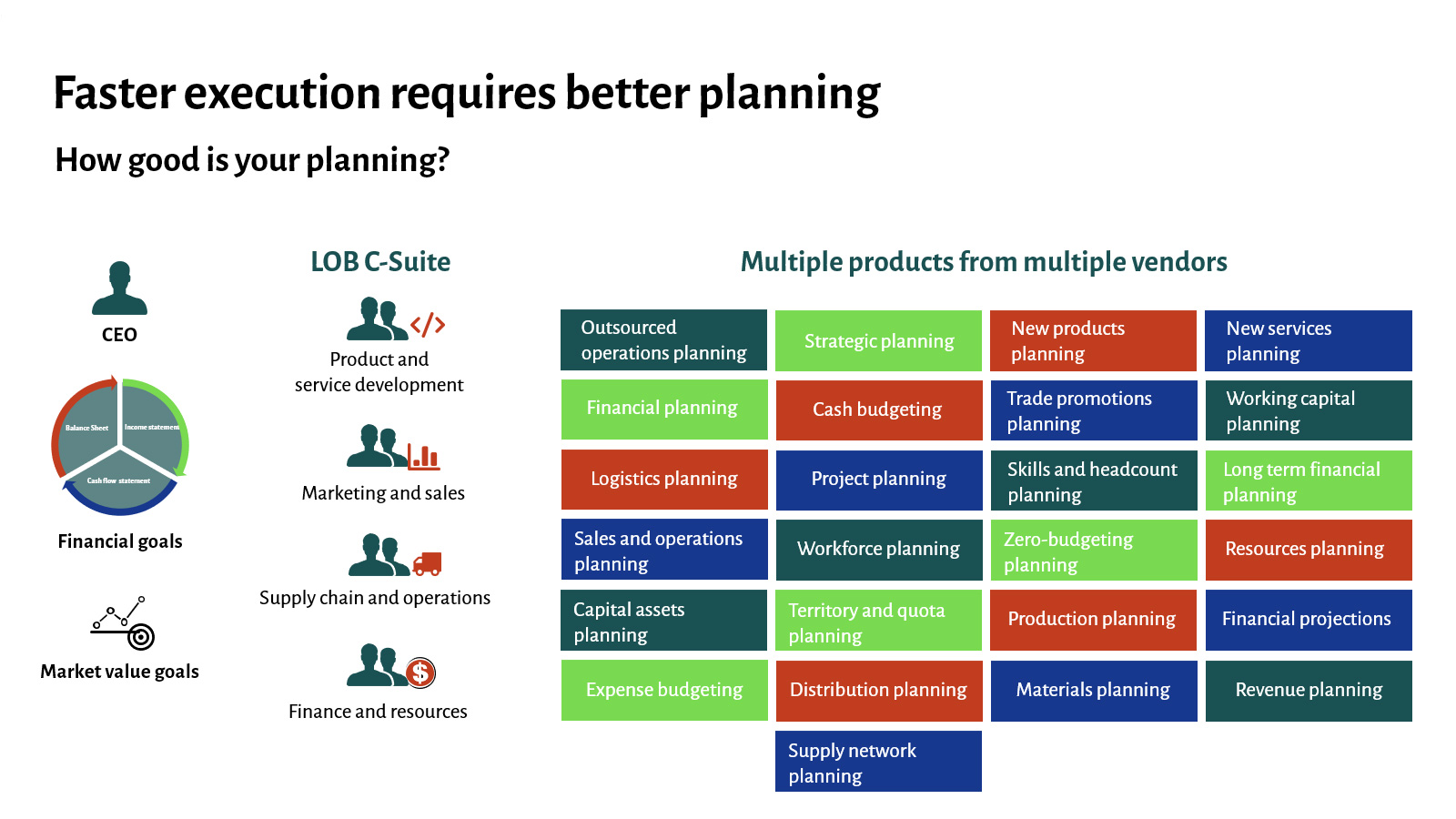 This type of planning creates significant business challenges:
Long planning cycles
Disconnected planning processes
Manual processes adding time and errors
Inefficient use of resources
What if the right departments were introduced at the right time in an integrated manner over the entire planning horizon? Oracle's Integrated Business Planning and Execution (IBPX) is a single integrated platform that allows all departments to plan, execute, and adapt.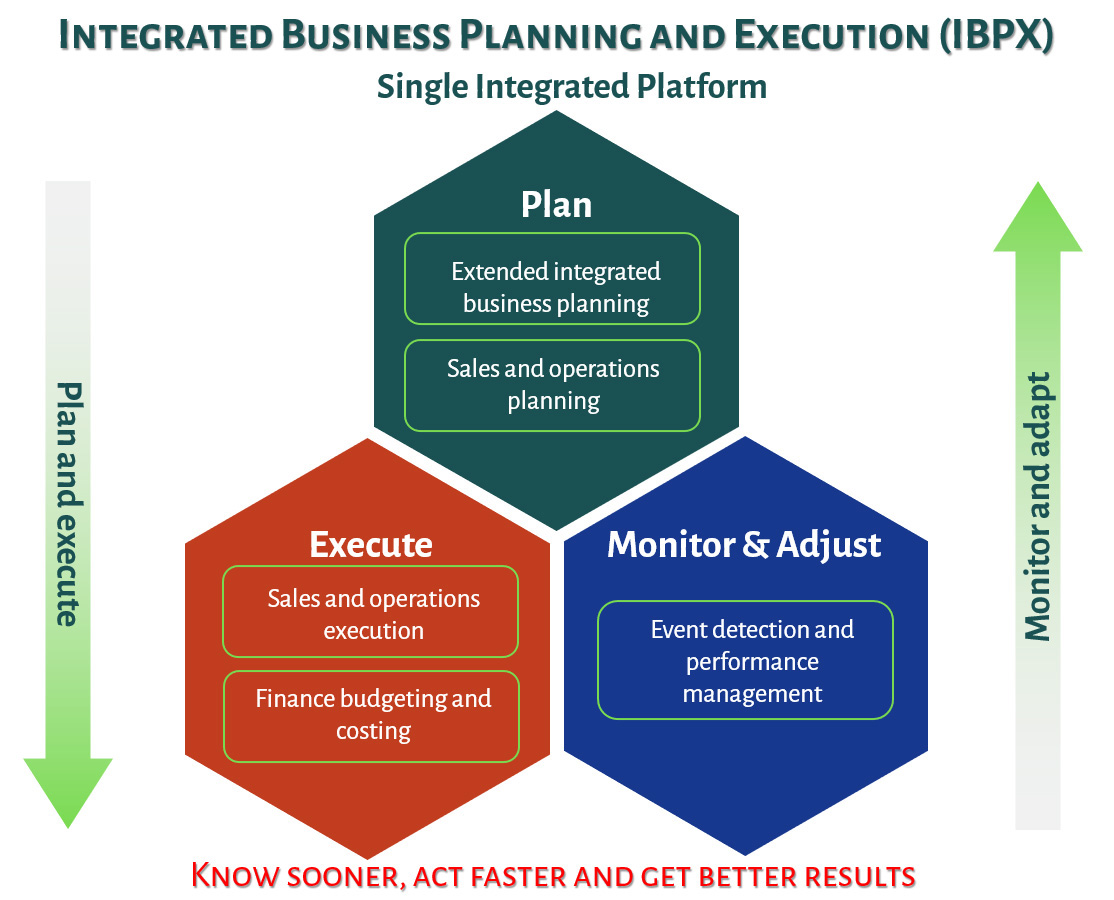 This type of organizational execution has never existed before. Adding to this capability is the ability to predict events and subsequently take prescriptive actions. IBP solutions will detect future performance issues before it is too late.
Click here for a 4-minute overview of the benefits Oracle IBPX. Ready to get started? Infovity's on-demand video highlights various implementation roadmaps and strategies built for challenges facing today's manufacturers. Or follow our blog to receive the next two blogs in the series.