Integrated Solutions Built for the Future of Construction & Engineering
The Construction and Engineering Industry weathered the storm of the 2008 recession and shown us resilience that we are further witnessing in the latter part of the COVID pandemic. As this industry continues to face intense margin pressures, project management risk, and rising demand expectations from owners and customers, there are opportunities where forward-thinking organizations can employ to leapfrog their competition.
Engineering and Construction, along with Energy and Utilities, are preparing for our future infrastructure. This future infrastructure needs to consider sustainability and environmental contemplation so generationally we can reap the benefits.
With a modern and comprehensive set of cloud applications, Oracle and Infovity can provide the solutions to navigate business today and for decades to come.
Your organization can realize the benefits through:
A complete set of mobile applications allowing field personnel increased productivity in doing their day-to-day activities
Sourcing and procurement applications to control costs in an industry of rising costs
Visibility to ongoing projects prevents poor project performance from being caught at the end of the project when it is too late
State of the art Human Resource applications allowing companies to take advantage of shortages in the labor market
Asset Tracking and Equipment Maintenance as an integrated solution that connects your maintenance, supply chain, and financial applications
How Can Infovity Help Engineering and Construction Companies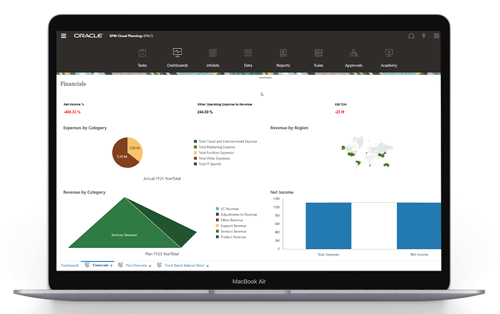 Manage the entire financial cycle of assets
Process invoices and payments based on transaction security rules – pay when paid
Intelligent supplier payments
Automate customer contract creation
Plan and track your projects, assign the right talent, balance capacity against demand and scale resources up or down quickly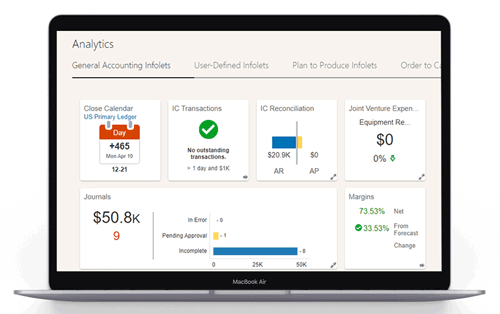 Make better decisions by creating goal-oriented, driver-based plans
Retain top talent with resource planning
Plan for your capital asset expenses
Understand the financial aspects of your projects
Connect your planning execution, finance and operations
Transform plans into execution and monitor activity to detect unexpected events using IoT (Internet of Things) AI (Artificial Intelligence) and prescriptive analytics
Visually define your production process. Streamline your entire production cycle and manage operations more efficiently
Improve production efficiencies while improving costs
Accelerate time to market, reduce costs, and improve product quality with a connected digital thread that unifies your supply chain and harmonizes product master data
Enables predictive maintenance and increase reliability and uptime while reducing overall costs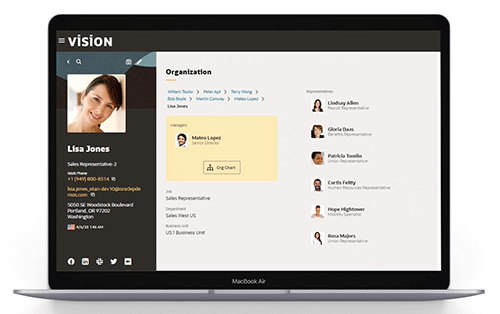 Source, recruit, onboard, manage performance, develop careers, and plan succession—all in one place
Align business strategy, reduce compliance risk, and deploy the workforce with greater control through a fully integrated HR solution
Prevent potentially costly incidents with data captured on near misses, unsafe conditions, or unsafe acts
"As we grew in size and complexity, we needed to replace QuickBooks and 3rd -party systems with an enterprise-grade ERP system. Infovity helped consolidate multiple business units on a single global platform, which helped us maximize efficiencies, simplify processes and manage intercompany transactions."
"I've worked with Infovity Managed Services for over four years as the point person for an Oracle Fusion client. During this time, I've seen Infovity broaden its coverage, be more responsive, and streamline processes. Infovity's helpdesk ticket logging system has a straightforward UI and is easy to use, providing access from both email and its application. I interface with one Infovity expert for ERP and HCM, and having a single point of contact works great. Infovity Managed Services is a pleasure to work with, and their pricing is attractive; I highly recommend them!"
Learn More About What We Can Do