Become a Modern and Masterful Manufacturer for the Digital Ages
Globalization and digital disruption are changing the course of industrial manufacturing. Disruption and volatility in the supply chain are the "new normal" and necessitate navigation in this time of uncertainty. Companies require quick adaptation and demand innovation to address evolving risks and keep a step ahead of the competition from planning and sourcing to production and distribution. And as the pace of innovation accelerates, constant reinvention is the new normal. To better serve more demanding customers while optimizing an increasingly complex value chain, you need to embrace new business models such as product-as-a-service and leverage game-changing technologies such as IoT, machine learning, and artificial intelligence. Infovity roadmaps and pre-built frameworks benefit:
High Tech and Semiconductors

Industrial Equipment

Durable Goods

Energy, Utilities, & Clean Energy
Medical Device

Life Science and Bio Tech

Food and Beverage

Furniture Manufacturing
Traditionally, the supply chain was a linear string of processes: design, plan, source, build, deliver, et cetera. But in our new digital world, such an approach is no longer practical—or necessary. The supply chain is becoming increasingly interconnected—more fluid, more organic, and much less rigid.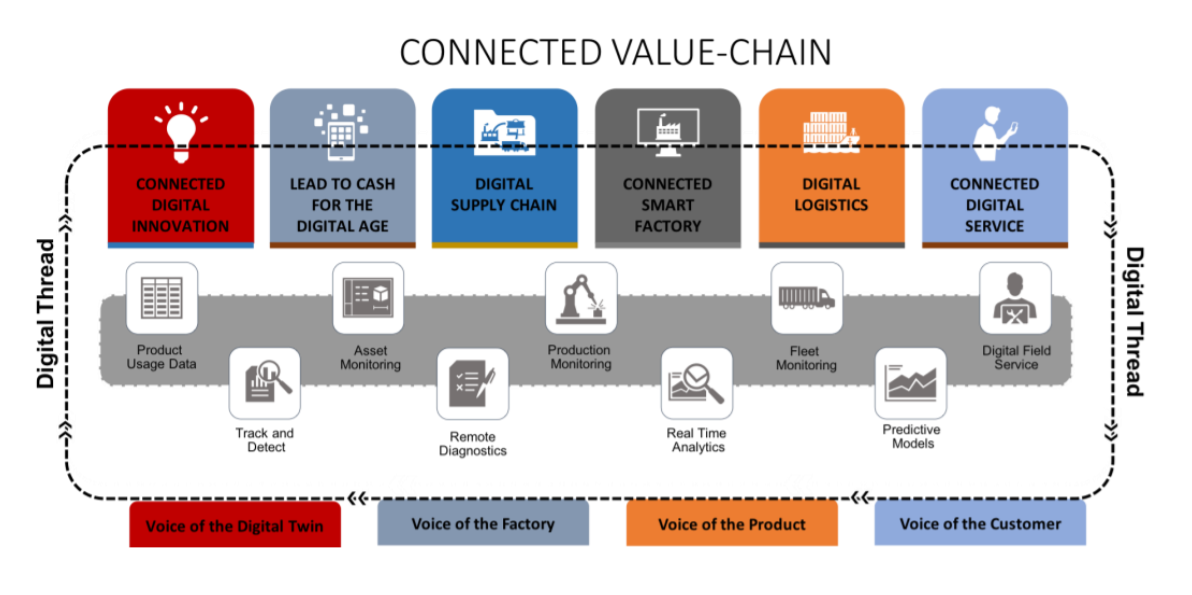 The benefits of optimized digital supply networks:
Reduced transaction costs
Real-time insights
Enhanced partner collaboration
Product innovation
Greater freedom for agile newcomers
The benefits of using Infovity as your Oracle Cloud partner include:
Digital transformation is facilitated with advanced technologies build on cloud applications. They include:
Sophisticated Data Analytics
Platform for Business Innovation
Customer orders and returns are built with the customer at the center of the process
Configure, Price, Quote enhances the experience of the user and minimizes errors in downstream processes
Supports products-as-a-service models to drive alternate forms of revenue
Bundle product and service offerings
Simplified and centralized purchasing
B2B integrations for PO communication and invoicing
Improve business processes between departments
Vendor Punchouts to simplify and centralize purchasing
Predict and resolve maintenance requirements
Extend your supply chain with IoT
How do you keep pace with these innovations and test out new approaches and processes? The ability to continually shape and turn ideas into action requires a strong technology partner like Infovity. Infovity collaborates with its customers to help tackle today's challenges and find new ways to create benefit and realize solutions for tomorrow.
Learn More About What We Can Do