Choose Cloud For Smart, Productive and Efficient Change
IT departments are facing high costs and long deployments for applications, infrastructure, and workloads. The industry trend is to move to a lower-cost modern solution that quickly brings value to the business.
All around, companies like you are evaluating future needs along with the platforms to enable expansion, creating new and extraordinary value. Built on best practices, the Oracle Cloud ERP is a modern business platform that helps mid-sized businesses respond quickly in an ever-changing marketplace and for global companies to effortlessly scale as needed.
At Infovity, we can become that catalyst for change by placing cloud at the core of your business.
Oracle Cloud Financials
Oracle Cloud Financials is a comprehensive financial system that will support growth into new markets and regions. Oracle Cloud Financials will help your organization uncover opportunities and facilitate expansion.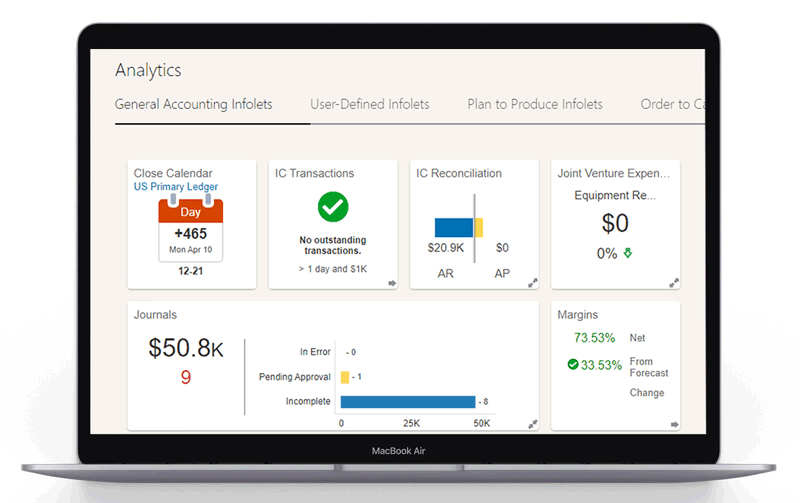 Project Management
Manage projects across your enterprise and connect them with Finance, Operations and HR. Improve your project delivery by providing everything your managers need with a touch of a button.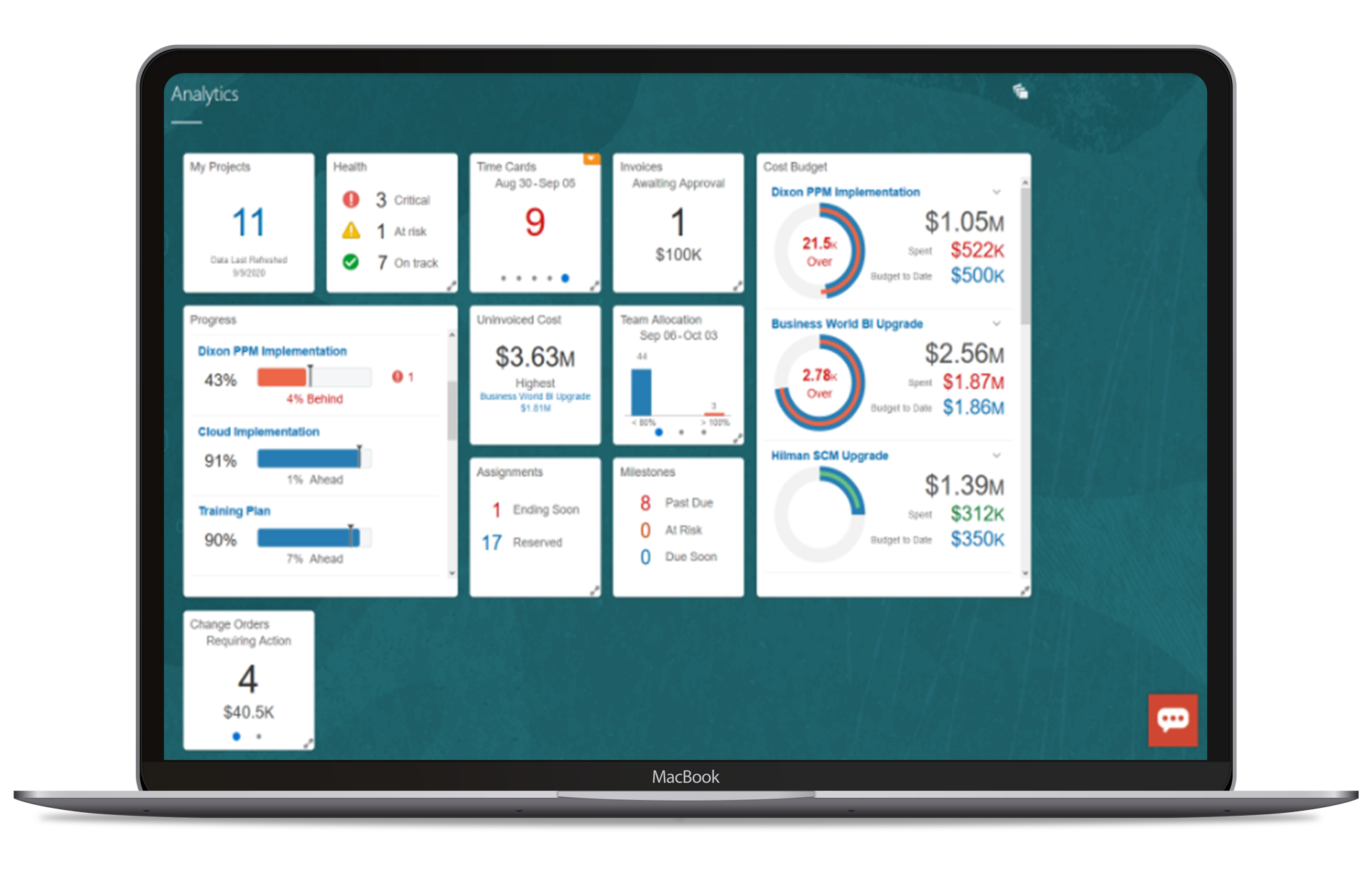 Procurement
Oracle Procurement Cloud delivers comprehensive indirect and direct sourcing, purchasing, and supplier management. Significantly reduce indirect and direct spend by deploying a modern procurement system.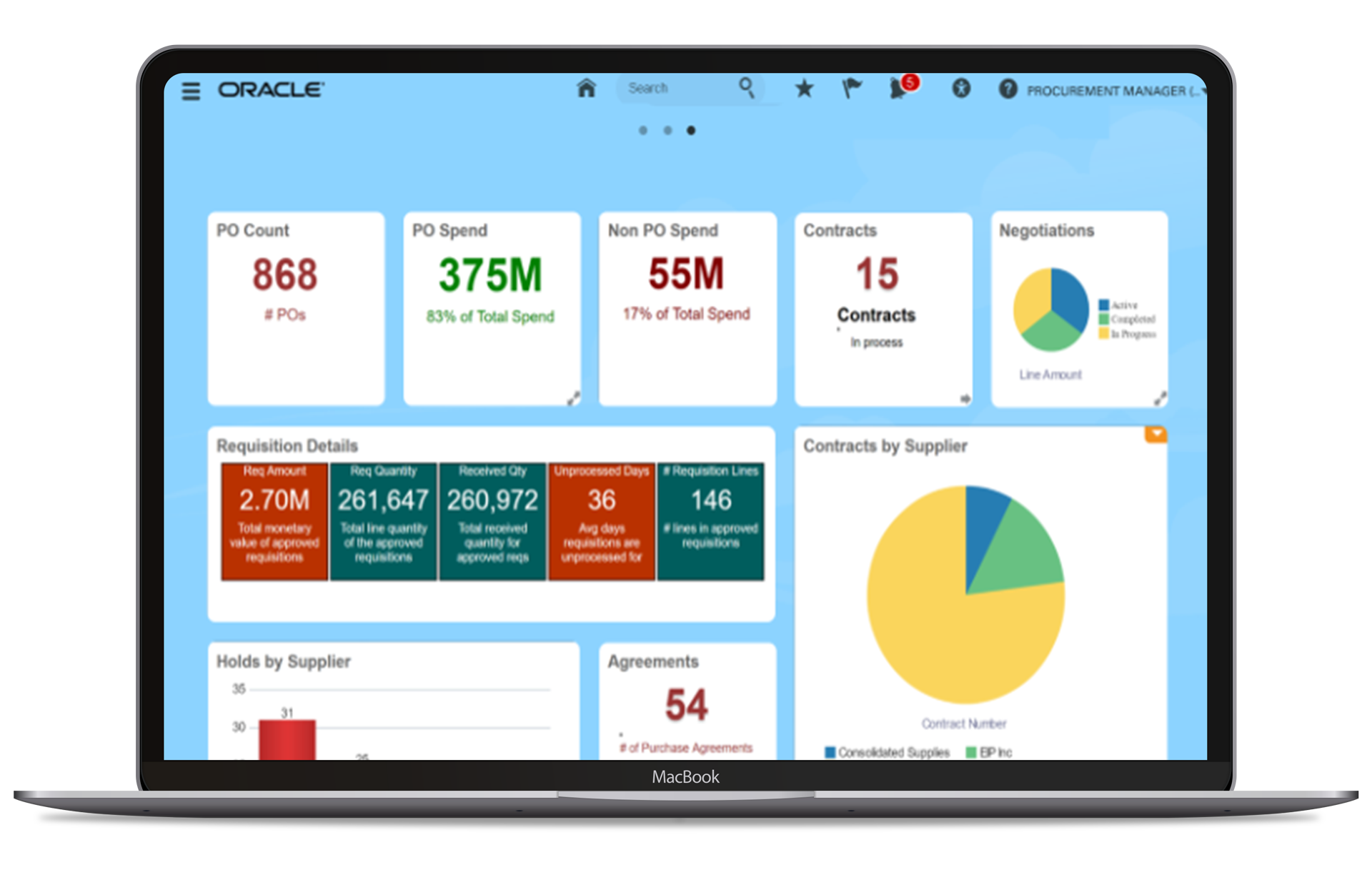 Oracle Cloud ERP Analytics
Oracle Cloud ERP Analytics extends the value of Oracle Cloud ERP data by providing out-of-the-box packaged analytics to monitor, align and act on important financial data quickly. All KPIs are actionable and drillable to navigate to causality and drive corrective action fast.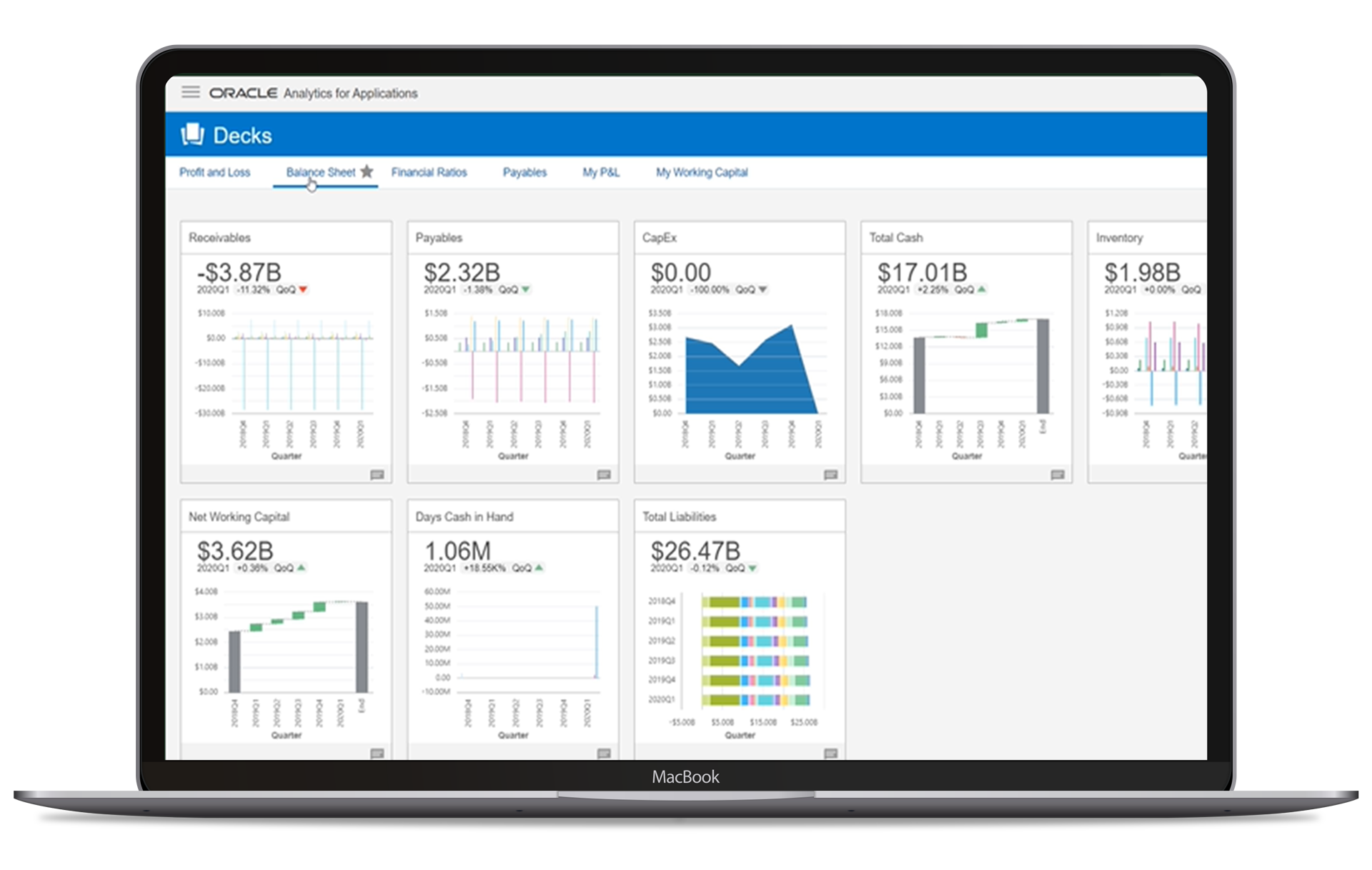 Learn more about Oracle Cloud ERP and Infovity's expertise? Visit our events page to access multiple on-demand webinars from industry and product experts.
Infovity is known for leading successful ERP implementations across a variety of industries. We solve financial cloud challenges that unlock new insights and revenue streams for our customers. Learn more about how our implementations led to success for Solairus Aviation, and Mechanics Bank.
Learn More About What We Can Do