Infovity Managed Services
Innovation. Modernization. Support.
Infovity Managed Services (IMS) provides clients with premier Oracle Cloud application managed services including proactive support to ensure your business systems are operating efficiently 24/7. We help you maximize ROI by tailoring support models to match your priorities and include flexibility to accommodate unforeseen changes.
Day one you will recognize the extreme value of working with Team IMS. Our Cloud Managed Services strength comes from our certified, highly skilled employees, proven best practices, and cost-effective models.
"I've worked with Infovity Managed Services for over four years as the point person for an Oracle Fusion client. During this time, I've seen Infovity broaden its coverage, be more responsive, and streamline processes. Infovity's helpdesk ticket logging system has a straightforward UI and is easy to use, providing access from both email and its application. I interface with one Infovity expert for ERP and HCM, and having a single point of contact works great. Infovity Managed Services is a pleasure to work with, and their pricing is attractive; I highly recommend them!"

Infovity Customer
Jack Krasner, CMA
CSG Consultants
"Before engaging lnfovity, First Tech was having difficulty with timely resolution of Service Requests with Oracle. It was a challenging employee experience, trying to navigate the Service Requests with lots of wasted effort. Once we engaged lnfovity, we got traction in resolving the Service Requests and it was a big relief internally. It was really fun to see our focus transition from issue resolution to extracting greater value."

Infovity Customer
Cynthia Klustner, Senior Vice President, Controller
First Tech Federal Credit Union
"Going from a green screen to where we are today in 4.5 years is amazing. I would make the choice again for Oracle. The gains, efficiency, and productivity that we have been able to see and provide to the organization from a reporting standpoint, my team and Infovity have knocked it out of the park."

Infovity Customer
Mendy Morgan, Vice President of Finance
TBN
"Infovity's IMS Team did an amazing job getting up to speed on our account and are very responsive to support tickets and managing expectations. We appreciate their hard work and look forward to our continuing relationship."

Infovity Customer
VP, Accounting
"Infovity promised they would improve collaboration and compliance by bringing 6 divisions together on one solution. By streamlining multiple pay types and executing their integration strategy for 13+ apps, employee self-service has increased both employee and management satisfaction. The roadmap and enhancements, like the pre-built security configuration, JDE customization, and Taleo to ORC experience, solved our complex issues and improved reporting. We're now One Team that's more productive than ever!"

Infovity Customer
CFO, Construction Industry
"Infovity created a clear roadmap for our Oracle Cloud HCM implementation, then executed flawlessly. By integrating Cloud HCM with EBS, ERP, and ADP Payroll we now have a unified system that's easy to use and accurate reports so we can make operational decisions based on facts. Infovity's expertise helped us streamline annual performance and compensation cycles reducing compensation planning and award cycles by 30%."

Infovity Customer
VP, Human Resources Americas, Manufacturing and High Tech Industry
IMS offers a large portfolio of managed services, accompanied by client driven service levels, that provides you with better support across complex applications and technology environments.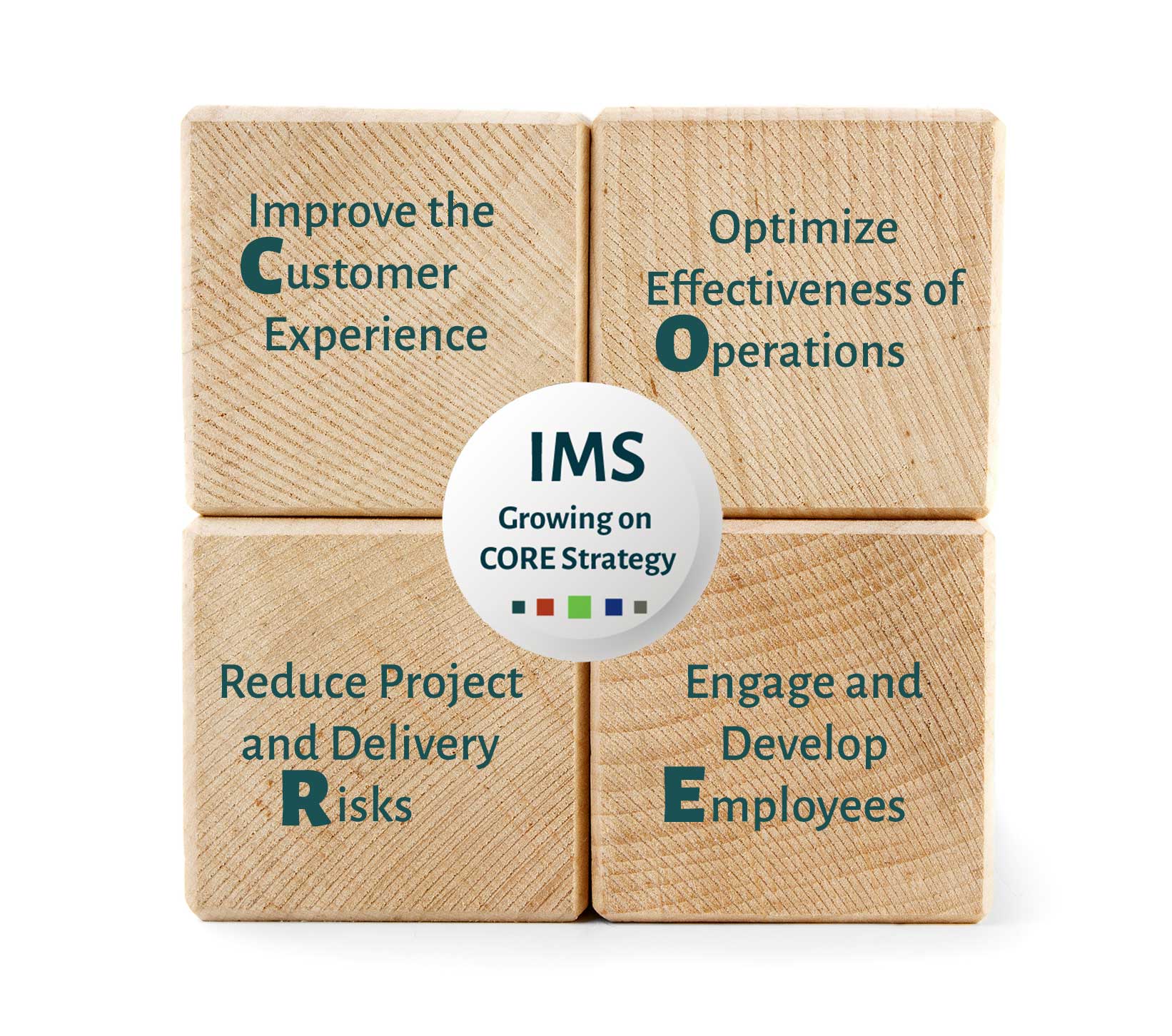 Application & Cloud Managed Services
Reduce your O&M costs through our flexible and reliable IT managed services offerings. We serve as an extension of your team and help bridge any gaps with certified experts so you can take ownership of your organization's support needs to achieve your target service levels.
On-Premise EBS Application Managed Services
Cloud and Hybrid Managed Services
Database Administrator Managed Services
Development and Enhancement Services
T2 service ( training & testing )
Our team of seasoned consultants offer a variety of technical and functional application training programs that are customized, hands-on, and supported post-course via our helpdesk.
Cloud Basics Introduction and Foundation Training
Product Specific Training
System / Business Analyst Training
Developer Training
Oracle Application Training
Custom Training Classes
Onsite Workshops
Open source QA Automation Testing