Asset leasing organizations are dependent upon managing the revenue and assets throughout the entire lifecycle of a lease or rental. Corporations need to know where their assets are, their utilization, maintenance, value, and profitability. Infovity has solved the challenges facing the management of operating leases for the Lessor. These challenges include:

Using Oracle's Visual Builder Cloud Service (VBCS), and Oracle Integration Middleware (OIC), Infovity has developed a solution that utilizes many core Oracle Cloud applications.

The Lease solution centers around the Subscription Management process. Infovity added a data store that takes all the existing applications and allows them to link together to provide a seamless process, giving one view and one place to work from.
The process for Equipment Leasing – Origination to Closeout can be configured to look like the following diagram:

In this example, the operating leases are capital-intensive equipment, heavy equipment, copiers, and washing machines. This is not always the case. Organizations are getting very savvy in what they are offering for lease or rental in today's business climate, such as parking spaces, real estate, modular buildings.
Rounding out the solution, subscription management for asset leasing is equipped with insight into the assets and their lifecycle. Information on utilization and ROI are standard within the application and allows administrators to view performance metrics easily allowing immediate action to remedy adverse situations.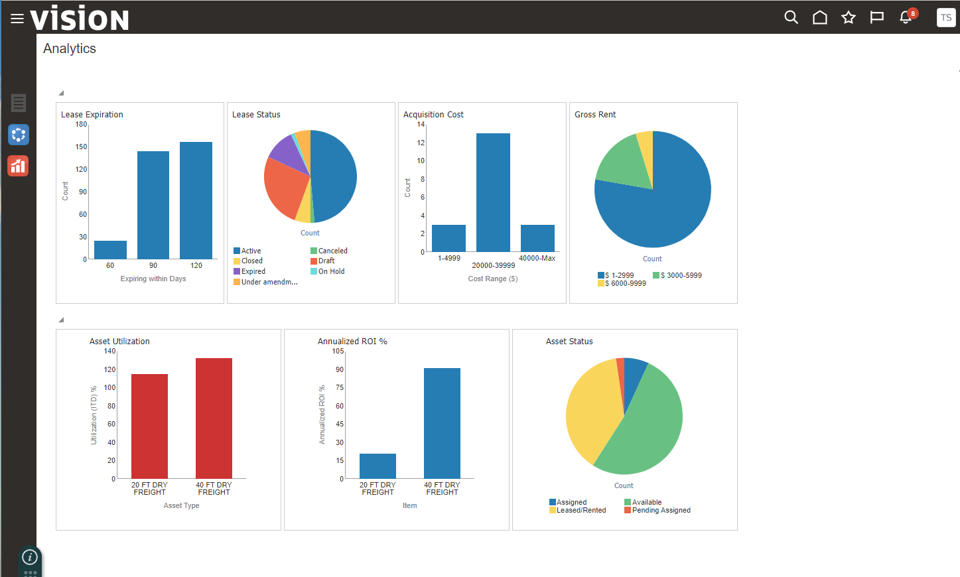 Would you like to find out more about Infovity's solution for Asset Leasing and Rentals? Check out our Learning Session where Taheri Saifee speaks about the solution at Oracle CloudWorld.