Business Process Outsourcing
Top-Notch Support for Your Back-Office
Need to free up key financial talent to focus on value-add business functions? Infovity's Business Process Outsourcing Team provides your business the opportunity to access a variety of experts so you can focus on growing your business. From Finance and HR, to Supply Chain, our team goes above and beyond to help you reach your key milestones. We are a full-service extension of your team and provide immediate ROI by optimizing your current capabilities and business processes.
Benefits of BPO:
Lower Costs
Higher Efficiency
Higher Productivity
Better Flexibility and Adaptability
Focus is Placed on Core Business Function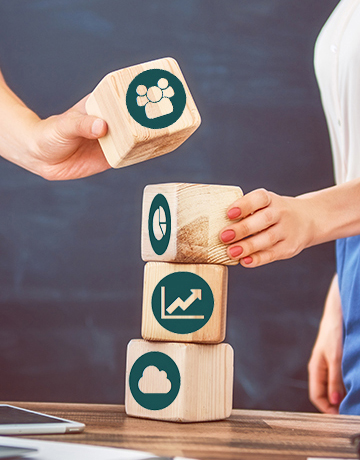 Infovity Business Process Outsourcing Offerings
Accounts Payable Invoice Processing
Hands-on experience in accounts payable outsourcing and Oracle Cloud ERP.
Prevent paying fraudulent invoices
Prevent paying inaccurate invoices
Prevent paying invoices twice
100% certainty vendor invoices are accounted for and accurate
End-to-End AP Processes
Document Management

W-9 form, sub-contract agreement, POs, vendor set-up form, SOP and cheat sheets

Scanning

OCR process for invoice processing

Invoice Processing, More than 45K Invoices Processed to Date

Receipt of vendor invoice
Validation of vendor details against master vendor list
Three-way matching process
Accounting with proper distribution combination along with the requester details for approval

Disbursement

Running the payment cycle as per customer requirement

Approval and Resolution Management

Invoice from new vendor
Invoice without supporting
Mis-match with PO details
Invoice from new email distribution of existing vendor
Change in remit to address and bank

Month-end and Internal / External Reporting

Preparing and sending processed invoice detail report to the client on a daily basis
Preparing payment draft sheet on nightly basis, at least 3 days before scheduling the payment
AP reconciliation month-end report
Accounts Receivable Processing
Manage Customer Payment

Create and process transactions
Manage recurring billing
Manage auto invoice
Present bill
Process billing adjustments
Manage transaction information

Process Customer Payment

Apply customer payments
Manage automatic receivables
Reverse receivables
Manage lockbox
Process refunds
Process bank deposits
Benefits
Open Enrollment Pre-Planning

Verify plan setups
Verify and correct unresolved life events
Disable or freeze HR transactions
Process trial open enrollment
Tune Performance

 During Open Enrollment

Pre-election results
Manage the open enrollment period
Close the window
Post election results

 After Open Enrollment

Final audits
Benefit statements
Enable and allow HR transactions
Close enrollment