HR solutions, like Taleo (Oracle Talent Acquisition Cloud), have led the market for years. But the challenges brought on by 2020 rapidly changed how HR manages the processes from hire-to-retire. Almost overnight, moving to a modern, innovative HR solution became priority #1.
To lighten their increasing workload, HR leaders need to centralize data, automate processes, and improve employees' experience to increase retention. Oracle's Recruiting module within the Cloud HCM suite provides these benefits, and more, by providing a seamlessly integrated solution for sourcing, recruiting, and onboarding. Infovity uses three words to describe this recruiting module. Mobile – Unified – Modern or MUM.
We will break it down into these three components, beginning with Mobile. You can take Oracle Recruiting anywhere, and it's accessible to everyone. With responsive UI, candidates' and employees' experience is the same, whether on a mobile phone or desktop.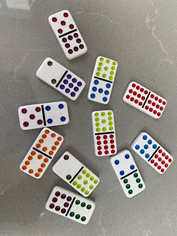 Oracle Recruiting Cloud is fully integrated with HCM Cloud making it Unified. Think of it as Dominos. In a non-unified system, actions happen independently of one another. Events do not trigger other events.
In Oracle Recruiting Cloud, when a recruiter sets a candidate to "Move to HR" and clicks the OK button, this will trigger several events to happen one after the other, like dominos:
Candidate onboarding paperwork
Onboarding stakeholder tasks (support groups) – pre-boarding and day one tasks
Initiation of the living breathing resume
Enrolled in Comp plans
New hire benefits enrollment
New hire enrollment in a learning plan
New hire timecard membership
Directory/Org chart updated with the new hire on day one
Automatic access provisioning
Employee referrals details available in Employee Self Service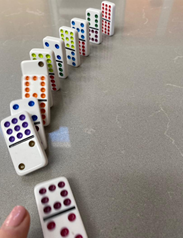 Because all these actions sit on a common foundation, they require zero integration. And because these actions are standard HR onboarding activities, Infovity has created a pre-packaged offering that makes the implementation and modernization fast.
Oracle Recruiting Cloud possesses all the functionality that organizations have come to expect with Modern applications; adaptive intelligence, digital assistants or chatbots, branding techniques, and even email and SMS campaigns to reach your candidates. And while we use the acronym MUM (Mobile, Unified, Modern), we don't keep our strategy a secret. Let's knock down the first domino on your path to HR modernization. Schedule your demonstration today!