Life Sciences and medical device companies need to analyze profitability quickly, manage costs, and accelerate tight deadline closes, without being hindered by painful manual processes.
We can help. Infovity has successfully implemented, optimized, and managed Oracle Cloud EPM Planning and Budgeting solutions to help streamline processes, improve reporting and analytics, and enhance controls and compliance.
Our industry-specific best practices, pre- and post-commercialization templates, repeatable processes, integration-as-a-service solutions, as well as clinical trial, FDA regulatory and compliance expertise, will fuel accuracy and turbo-charge planning and budgeting, and your productivity engine.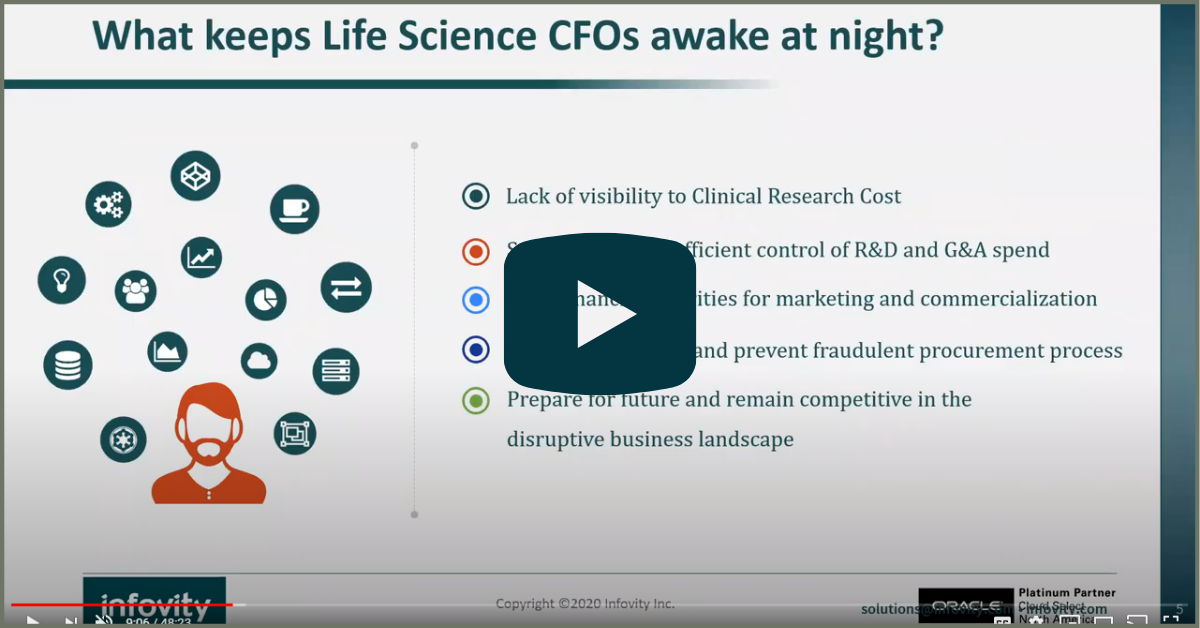 Learn how to jump-start your Oracle Cloud EPM Planning and Budgeting implementation and have all your questions answered. We'll also demonstrate our ability to increase your efficiency and productivity by integrating with Oracle Cloud solutions for Finance, Supply Chain, HR, and CX.