Cooking up a Human Capital Management solution for your business begins here! Schedule a one-on-one with an HCM Cloud expert and choose topics you need to review from our options menu. We will share the 3 key ingredients needed to create the perfect Human Capital Management recipe for your business. After all this talk about pasta, you're sure to be hungry, so as a special thanks, you will receive a $25 Uber Eats e-gift card. Request your review today!
The Secret Recipe for HCM Cloud Success

Infovity's Best Practices, Repeatable Strategies, and HCM Solution Baseline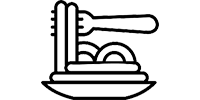 Baseline predefined Oracle Cloud HCM solution with endless possibilities so you can go straight to focusing on immediate exceptions.
Scalable to accommodate the business as it grows.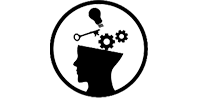 Training and adoption is a simple, enjoyable experience for everyone.

Low maintenance solution supported by Oracle and Infovity.