Get Ready to Lead Your Team to Digital Transformation Victory
On July 22, 2021, we hosted a panel discussion with special guest Kerri Strug on what it takes to meet challenges under pressure when it counts. Just like athletes prepare to reach the top of the podium, your team must prepare to find success in the Cloud. You can't win without skilled teammates, hard work, and a coach with a winning strategy.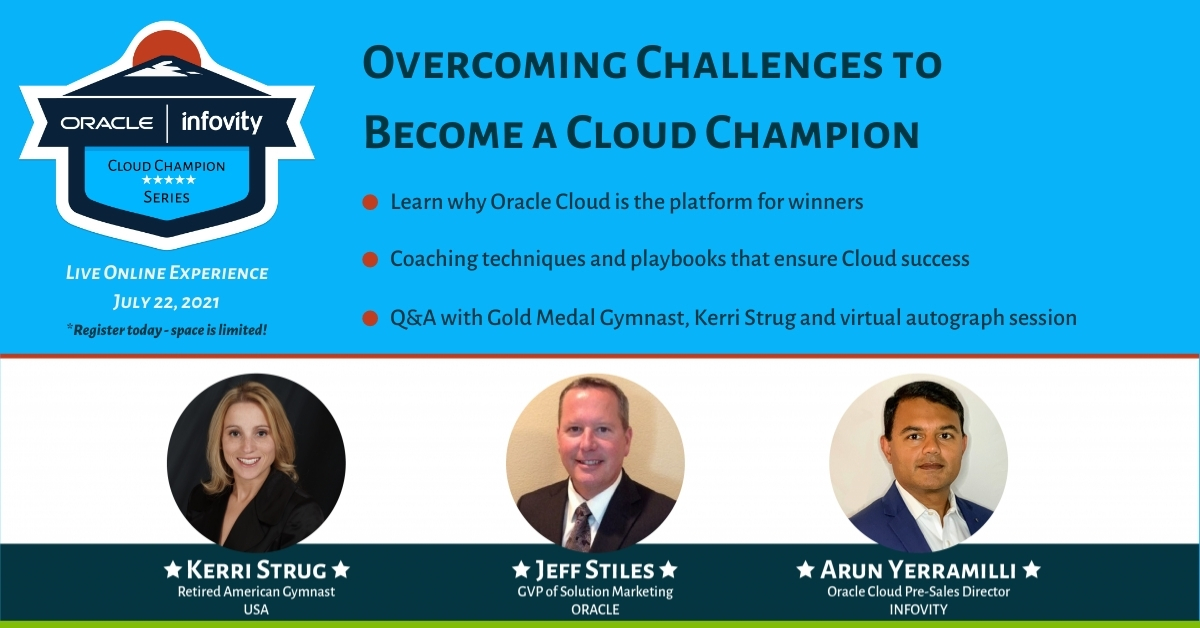 Watch this event and hear:
Kerri Strug's gymnastics journey, filled with determination and sacrifice, led to the most memorable vault in history. She reminds us that success doesn't always look like expected, but the lessons learned are invaluable.
Jeff Stiles coaching tips include supporting employees' needs, balancing collective skillsets, and focusing the team on shared goals, like innovation and customer satisfaction.
Arun Yerramilli shares parallels between winning in sports and business, including talent, strategy, and repetition for the team to stick the landing under pressure when it counts.
Listen and learn from the champions that came before you, build on their best practices, and avoid their previous pitfalls.
Follow us on LinkedIn today to get alerts on future Oracle Cloud events, or contact us today to start your Cloud Champion journey.