Pre-built Planning and Budgeting Solutions for Banking & Credit Unions: Your Secret Weapon
Still Compiling FP&A in MS Excel? Stop the Madness!!!
DURING THIS DEMO YOU WILL LEARN HOW TO:
Quickly integrate Oracle Cloud EPM with leading banking platforms
Eliminate the headache(s) that come with an excel-based solution
Improve the accuracy of interest income, interest expense, and overall income statement and balance sheet plans
Streamline the preparation of non-interest income and non-interest expense budgets across branches
Create different loan scenarios, various CD modeling, and pre-built templates for comparing balance sheets, actuals, and measuring profitability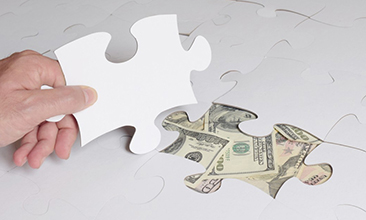 Customer Quote:
"Infovity brings Financial Services expertise and experience, along with their existing banking models. We are now able to track, report and analyze Net Interest Margin, Yield and Return on Assets in a vey automated fashion."
– Infovity Customer, VP of Finance
About the Presenter
Kannappan joined Infovity as a business enabler with more than 15 years of IT experience in Enterprise Performance Management, Business Intelligence, and ERP Financials. He was also a consultant at Oracle in the mid-market, and his success is attributed to his passion for thinking strategically in every engagement, adapting to the situation with integrity and executing with enthusiasm.